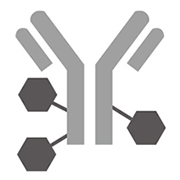 Antibody conjugation refers to direct attachment of a tag to an antibody through biochemical reactions, often involving amine-reactive or thiol-reactive chemistry. These tags can be enzymes (e.g., horseradish peroxidase (HRP)), fluorescent dyes, biotin, beads, nanoparticles, or nucleic acids. Conjugated antibodies are routinely used as secondary antibodies, but conjugated primary antibodies are also commonly employed for flow cytometry, immunohistochemistry, western blot, and other applications.
For example, antibodies conjugated to HRP are utilized with enhanced chemiluminescence or 3,3'-diaminobenzidine (DAB) to detect proteins by western blot and immunohistochemistry, respectively. Fluorophores such as DyLight dyes or FITC can be linked to primary antibodies for fluorescent immunostaining. For diagnostic assay development, colloidal gold or latex beads are popular conjugates. Primary antibodies with different conjugates are used to facilitate simultaneous detection of multiple targets.
As shown in Figure 1 below, a conjugated version (i.e., with DyLight488 dye) of GeneTex's HER2 antibody successfully stained human breast carcinoma tissue.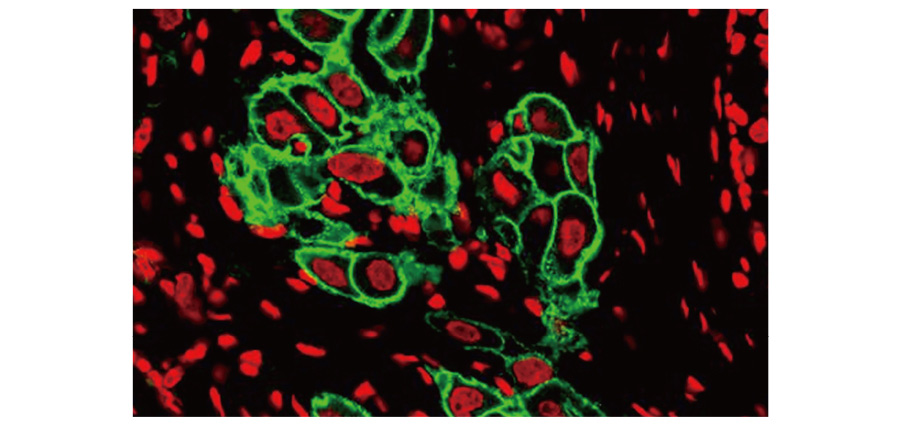 Figure 1. Dylight488-conjugated HER2 antibody stains a paraffin-embedded human breast carcinoma tissue sample by immunohistochemistry.
Another example illustrates how GeneTex's PD-L1 antibody conjugated with Dylight594 reveals PD-L1 protein expression on a human placenta tissue section (Figure 2).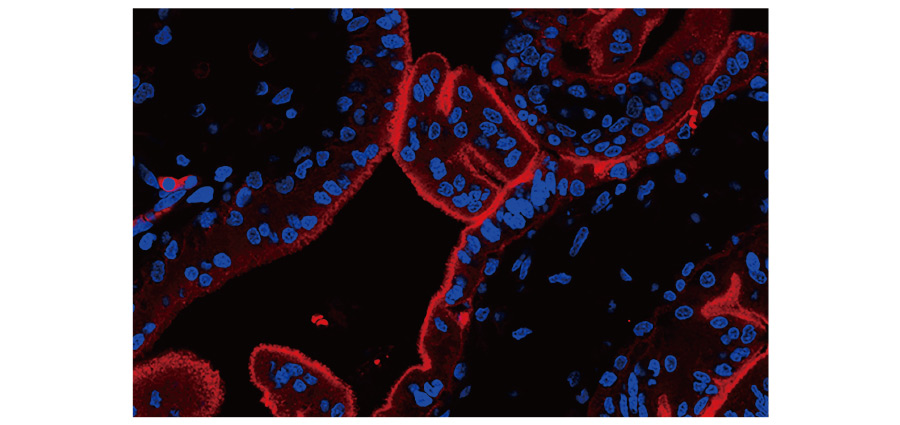 Figure 2. Dylight594-conjugated PD-L1 antibody detects PD-L1 protein on a paraffin-embedded human placenta tissue sample by immunohistochemistry.
In this lateral flow assay, one of GeneTex's rabbit recombinant antibodies against influenza A virus nucleoprotein was conjugated to colloidal gold and used as the detection antibody ("T" is test line) (Figure 3). The validity of the test is confirmed by a signal at the control "C" line.

Figure 3. Colloidal gold-conjugated influenza A virus nucleoprotein antibody is used as the detection antibody in a lateral flow assay.
An important concept to remember is that any conjugate can alter the performance or stability of an antibody, meaning that a conjugated antibody must be specifically validated for each intended application.
To customize your conjugated antibodies, contact us at info@genetex.com.